Shared private lessons in Seattle at Velocity in the Steward Studio will resume on selected dates throughout the year from 10-11:30 on the following Wednesday mornings: Please note the December date has just been added
September 20 and 27th
October 4,11,25
November 8,22
December 6th
And…pre and post Christmas lessons will be listed soon.
1621 12th Avenue, Capitol Hill Seattle 98122
*please inquire for participation via e-mail to stephaniesaland@yahoo.com
Level:intermediate/advanced students and dancers welcome
Stephanie teaches freelance and instruction is available for workshops and intensives
as well as personal consultations, coaching and mentoring.
  Description: Stephanie is a former principal dancer from the NYC Ballet. The classes revisit the ballet vocabulary in an ever changing, playful and porous investigation. We create tasks and use unique images that help to understand anatomy. The lessons evolve around rich spatial and textural approaches and tools, Encouraging curiosity, and exploring risk is factored in. Sequences are patterned structurally and musically to awaken and maintain a taste for lush and precise articulation. Many of the exercises are woven with the inventive work of Eva Nemeth, as well as other aspects from Qi Gong, Body Balancing and Gyrotonics.These influences play out quickly. Shifts and expansion are palpable. Focus and intention are honed.
For the curious… A testimonial: "Stephanie helps me understand body-mechanics as relational. In her class, I start to move and think as a fully functioning person, rather than as an assembly of clutched parts and disembodied levers.  She is equally attuned to the mental and physical artistry of dance, and deliberately creates a potent exploratory teaching space, open to every person's introspective disclosures.  I not only feel permitted to act from my inner motivations in her class, but more importantly, I feel safe to attend to the questions and curiosities that come up for me."
A poem and wonderful quotes to share  
You are the future, the immense morning sky
turning red over the prairies of eternity.
You are the rooster-crow after the night of time,
the dew, the early devotions, and the Daughter,
the Guest, the Ancient Mother, and Death.
You are the shape that changes its own shape,
that climbs out of fate, towering,
that which is never shouted for, and never mourned for,
and no more explored than a savage wood.
You are the meaning deepest inside things,
that never reveals the secret of its owner.
And how you look depends on where we are:
from a boat you are shore, from the shore a boat.
~ Rainer Maria Rilke
Lawrence LeShan in The Seeker's Guide by Elizabeth Lesser
" Don't worry about what the world wants from you, worry about what makes you come more alive. Because what the world really needs are people who are more alive. Your real job is to increase the color and zest of your life."
Willem de Kooning
"I'm in my element when I am a little bit out of this world: then I'm in the real world — I'm on the beam. Because when I'm falling, I'm doing alright; when I'm slipping, I say, "Hey, this is interesting!" It's when I'm standing upright that bothers me: I'm not doing so good; I'm stiff. As a matter of fact, I'm really slipping most of the time, into that glimpse. I'm like a slipping glimpser."

                  From Rumi: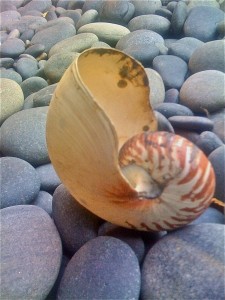 "The body is a device to calculate the astronomy of the spirit.Look throught that astrolabe and become oceanic."